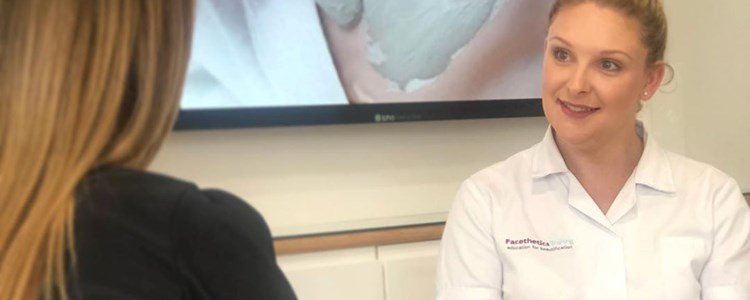 We are so excited to announce that we have just launched a brand new course! We are now enrolling for Level 2 Facial Massage and Skincare.
The Facial Massage and Skincare course is an introduction to manual facial and skin treatments. As it is a beginner course, there are no specific entry requirements, making it an ideal course for those who have always had an interest in skin but hold no formal beauty qualifications.
Taught via a combination of online learning materials which are delivered via our exclusive Members Area, plus practical days at our training centre, the Level 2 course will provide delegates with the skills and knowledge to 
Correctly prepare for facial treatments

Provide an in-depth client consultation

Analyse and assess clients' skin and determine the most suitable facial treatment(s) moving forward

Perform manual facial treatments that can be used to address a variety of skin concerns and conditions

Make recommendations to clients to help them maintain the results of their treatments

Maintain accurate treatment records, as well as a safe and hygienic work space
The fee for the course is £750, however, through our payment plan, delegates who would prefer to split this fee into a more manageable amount may choose to pay an initial deposit of £200 followed by five monthly payments of £110.
Upon completion of the Level 2 Facial Massage and Skincare course, delegates who intend to continue their studies in skin and skin treatments are welcome to enrol on to our Bridge The Gap course, which provides them with the required skin health and anatomy knowledge needed to enable them to move on to more advanced skin treatments. Following these two courses, delegates would have the necessary knowledge and skill to attend our Dermaplaning, Chemical Peels, Microneedling, Microdermabrasion AND Mesotherapy courses.
Interested in signing up for Level 2? Call us on 0151 559 0865, email hello@facetheticstraining.co.uk or fill out an application form here.