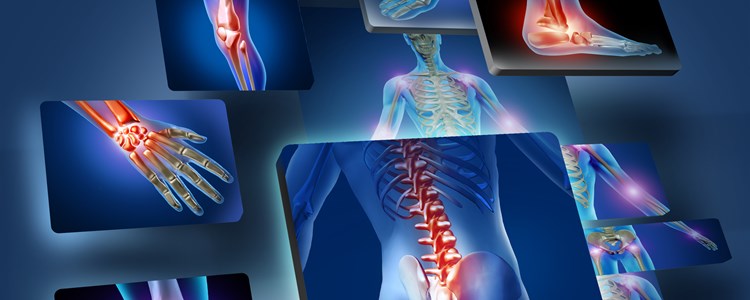 Duration:
Level:
Price: £399 + certificate cost
Entry Requirements:

This course is open to almost everyone!  

All that is required is that candidates should have a Level 2 in English and Maths. For example GCSE Grade C or above/equivalent.

SKIN
Anatomy, Physiology & Pathology (A & P) Level 3 Certificate
This course is open to almost everyone!  
All that is required is that candidates should have a Level 2 in English and Maths. For example GCSE Grade C or above/equivalent.
Study from your own home any time of the day or night.
Gain an understanding of the body systems
As a beginner, jumpstart a new career
If you have qualifications in skincare, build upon your knowledge
This in-depth, stand-alone course has been designed specifically for anyone wanting to further their career in medical, beauty, holistic or advanced skin therapies. 
Course benefits
Create a solid foundation of understanding Anatomy, Physiology and Pathology
Achieve an accredited qualification from the comfort of your own home
Uniquely designed to cover all aspects of the human body, including trichology, dermatology and pathology
Reach your qualification in as little as 16 weeks - whether you can study just in the evening or on weekends, this course will mould into your lifestyle
Easy to follow guidelines with modular assessments keep you motivated
Dedicated support team available throughout your course
Further your career prospects with thorough understanding of the body systems
You can apply for funding for this course through an alternative training provider.
Who will support me on my journey?

Our Skin Educator, Shirley, has worked in the beauty and aesthetic skin industry for over 20 years, holding qualifications in ITEC, CIBTAC & CIDESCO as an Aesthetician, Holistic Therapist and Laser Therapist before moving into advanced skin treatments with her CIBTAC Level 4 Diploma in Advanced Skin Studies.
Shirley continues to train in various areas of skin and beauty in order to constantly develop and expand her skills and has worked with a vast range of skincare brands.

​As a trainer, Shirley is able to share her extensive skin knowledge and experience with the next generation of medical practitioners and beauty therapists. She teaches our advanced skin courses, including Dermaplaning, Chemical peels (foundation and advanced) and Microneedling, as well as all our accredited Level 2 & 3 courses.
Facethetics Training provide ongoing support for all our students.
Awarding Body
This in-depth Gatehouse Award accredited Level 3 Certificate in Anatomy, Physiology and Pathology Course is an Ofqual regulated qualification. Based on the underpinning knowledge requirements of the National Occupational Standards for Non-Surgical Cosmetic Procedures. The qualification is recognised and respected.
TO BOOK:  call 0151 559 0865 or email:  hello@facetheticstraining.co.uk or complete a contact form.
There are a wide variety of careers in beauty therapy, aesthetics, and health care. Each career pathway requires commitment to achieve the necessary qualifications. The content of this module is UK focused, providing guidance regarding career pathways that are available to you. If you are studying outside of the UK, your tutor will mentor you in accessing sources of career advice in your area.
Level 2 Diploma / Level 3 Certificate – Basic massage therapy
At this level skills are gained to treat clients for relaxation, stress relief and an all-round sense of wellbeing. Understanding of how the pressure and massage techniques affect the systems of the body are studied to allow you to achieve client requirements.
Complementary / Holistic Therapist
Complementary (otherwise known as holistic therapists) offer treatments that work alongside conventional treatments and medicine.
Most complementary therapy training starts at level 3 and most therapists will commence their training with massage at level 2/3.
• Reflexology – is a complex therapy system in which the feet, hands and ears are used to bring about changes within the systems of the body. The principle of the therapy is to stimulate regulation of energy (chi) to bring about homeostasis in the body's systems.
• Aromatherapy – is the use of plant, wood and seed extracts (essential oils) to bring about changes in the mind and body. A level of organic chemistry and botany understanding is required to ensure that correct extracts are selected and prescribed in appropriate dosages. This therapy goes hand in hand with massage to provide outstanding results.
Non-Medical Aesthetics Pathway
Most embarking on a career as a non-medical aesthetician will start at level 3 or 4. In saying this if your passion is skin health, taking the time to start with a course in basic facials training at level 2 will give you a strong foundation of understanding and is well worth the investment.
Level 2 Manual Facial training – therapist level
At level 2 you gain the relevant knowledge and skills to treat the facial skin to improve appearance and condition. Equipment used includes use of steamers and magnifying examination lamps. Professional skin care relies on an understanding of how the underlying physiology of the tissues respond to depths of touch, direction of applications and cosmetic product ingredients. Hence, this level providing a solid foundation for further training.
Level 3 Facials – Advanced therapist level
The options for technical training at level 3 are the same as for beauty therapy (discussed previously). Therapists wanting to develop their understanding and expertise in the use of a variety of applications that bring about changes in the skin can train in the following areas:
• Galvanic facials: Disencrustation; Iontophoresis, Microcurrent and other electro-muscle stimulation treatments, High frequency, Microdermabrasion, Diathermy for permanent hair removal and micro-lancing (first level blemish removal)
Level 4 Aesthetic practitioner level:
At level 4, technical training becomes more invasive and requires commitment to develop the hands-on skills to satisfy both beauty and aesthetic industries. Many beauty therapists will enter into level 4 at this level after completing level 3 in beauty therapy.
• Advanced epilation techniques (skin tag and red vein removal)
• First level laser and light treatment for permanent hair removal and skin rejuvenation
• Hair and scalp specialist services
• Micro-pigmentation (semi-permanent make-up) and microblading
• Ultrasound therapy, Radio frequency, Skin needling, Skin peeling
Level 5 Non-Medical Aesthetics:
At this level the options for training are purely non-medical aesthetics. Therapists gain the knowledge and skills relevant to their area of specialism including the necessary advanced consultation and skin care requirements for treatments at this level. Specialist areas at Level 5 include:
• Advanced Blemish Removal, Laser Tattoo Removal, Micro Needling, Chemical Peels
Dermatology
Dermatologists are medically trained specialists in skin, hair and nail health, diagnosing and treating diseases and disorders such conditions related to skin, hair and nails.
• Skin cancer
• Eczema
• Psoriasis
• Acne
• Skin rashes
• Hair loss
• Nail disease
Training can take up to 12 years including a medical degree. Dermatologists are in high demand and have a wide range of venues / environments to choose from for working:
• Hospitals
• Dermatology clinics
• Aesthetic clinics
Ask The Educator
Book Now
The course is divided into 13 individual modules to cover all systems:
Module 1 – Cells and Tissues
Module 2 – Skin, Nails and Hair
Module 3 – Skeletal System
Module 4 – Muscular System
Module 5 – Nervous System
Module 6 – Endocrine System
Module 7 – Respiratory System
Module 8 – Cardiovascular System
Module 9 – Lymphatic System
Module 10 – Digestive System
Module 11 – Eyes and Ears
Module 12 – Urinary System
Module 13 – Reproductive System
£399 plus a certificate cost of £70 when you are ready to take the exam
This course is open to almost everyone!  
All that is required is that candidates should have a Level 2 in English and Maths. For example GCSE Grade C or above/equivalent.