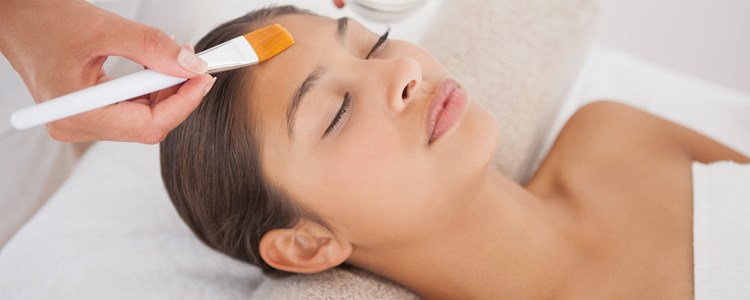 As many of you will already know, our Global Approach to Skin course is a great way for both medical and beauty professionals to train in several popular advanced skin treatments over just two days. Until very recently, the Global course consisted of Foundation Chemical Peels and Dermaplaning on Day 1 and Microneedling and Sunekos on Day 2. As Sunekos is a medical injectable treatment, this final session of the course was only open to medical professionals, meaning that beauty professionals would complete the course after the Microneedling session. We've now had a bit of a re-jig so that the Global course follows a slightly different structure…
The Sunekos course has proven to be extremely popular and, due to the fact that it now consists of additional Sunekos products, we have made the decision to make Sunekos training a full day on its own. This course is open to medical professionals only, and now consists of Sunekos peels and oral nutrition, as well as training in the original injectable Sunekos treatment. 
Now that Sunekos is no longer part of Day 2 of the Global course, we have added Mesotherapy in its place. Mesotherapy is a minimally invasive procedure that utilises tiny injections across the skin, allowing product to be delivered at a deeper level, therefore nourishing the skin and addressing particular skin concerns and issues. It can be used to treat a variety of areas including the face, neck, chest, hands and scalp, as well as to improve the appearance of cellulite on the body.
The Mesotherapy element of the Global Approach to Skin is open to both beauty and medical professionals, meaning that all delegates can now attend the full two days of the course. Please note that there are a number of different injection methods within Mesotherapy, however, our course will cover the nappage method.
For those delegates who wish to complete the Global Approach to Skin course but also still want to train in Sunekos, we do provide the option of adding a Sunekos session as a third day of the Global course, however, it is not possible for this to be consecutive to the first two days of the course, so delegates would complete Day 1 and Day 2 and then come back at a later date for Day 3. Delegates who choose this option are entitled to a £30 discount on the Sunekos session.
If you're thinking about attending our Global course, or any of our other Advanced Skin courses, but aren't quite sure if they're for you, why not check out our blog posts explaining the benefits of training in skin treatments? Click on one of the links below!
Beauty professionals - click here
Medical professionals - click here